Save Money With Special Discount Coupons
About Us
Trusted Home Renovators
Free Estimation
Call us for free estimate
Affordable Price
We source our products from Top Brands At Reasonable Prices
Certification
Liability Insurance And WCB, Insured fully licensed.
100's
of Satisfied Clients
Our Services
Home Renovations & General Contracting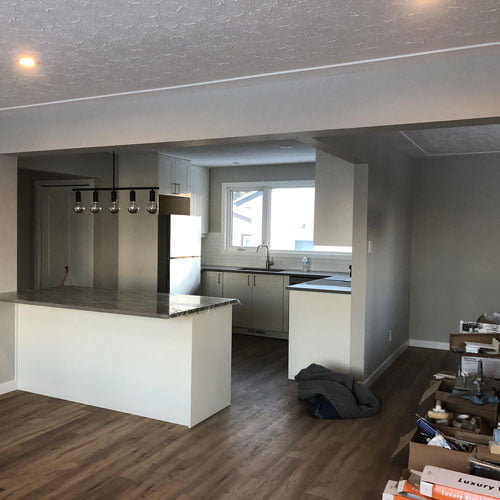 What We Do
Featured Benefits
We offer Complete Renovation Services, Decks, Kitchens, Bathrooms, and Basement Developments. We have got you covered; with all Insured Tradesmen, we can complete all Renovation Projects hassle-free.






Testimonials
What Our Happy Client Say
I would highly recommend Dan and his crew,he did wonderful work in my kitchen and built in a electric fireplace. I will definitely have him again in the near future.
Donna Paniccia

DNA renovations installed my new deck and aluminum railings.
Well constructed and low maintenance for a reasonable price and done quickly. I highly recommend this company
Vande Vezina
Dan and his crew are very professional and courteous. They always go above and beyond what is expected. Highly recommend this company for all your future projects.
Shannon Strugnell
I cannot say enough about DNA Renovations Inc Dan and his crew where very reliable and professional, courtesies to every one around the complex
We have 171 units and had DNA Renovations Inc.
Dan and his crew started the project when he said he would, he kept the site clean the whole time they were working on the project, and even finished the job on time, even all the things he ran into the rotten decks that he had to repair before doing the vinyl decks his craftsmanship is excellent. Another big plus was Dan was alongside of his crew everyday and working with them making sure everything was right.
Sylvia Tinkler - Turpin

Dan goes above and beyond to ensure all his work is done to his customers satisfaction. Dan and his team replaced the vinyl decks at our townhouse complex. Took us years to find someone whom we trusted. They did an excellent job. I then hired him to do some personal renos for myself. Will most definitely use him again!
Lori Orkusz
Professional and Reliable Home Renovations and General Contracting Services